The Win-Win Results of Prize-Linked Savings for Credit Unions and Members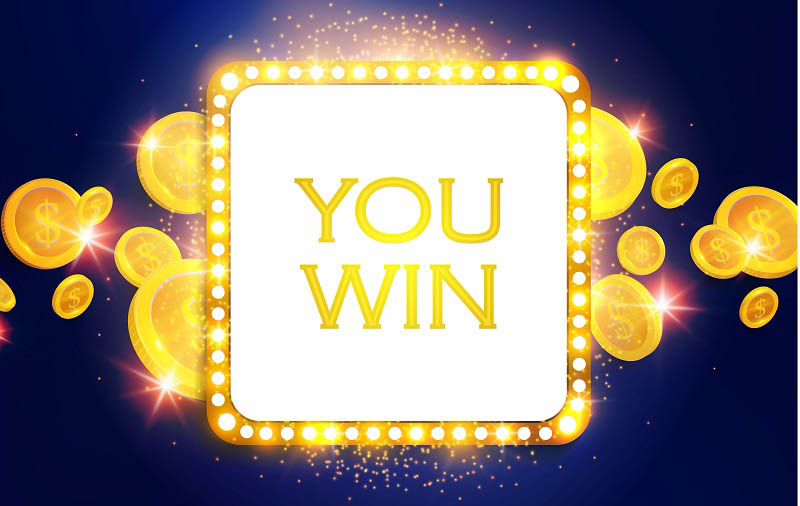 More and more banks and credit unions are coming around to the importance of financial education, and according to a Raddon survey, consumers are highly receptive to it as well.
"Financial institutions have a powerful role to play in developing financial literacy today," said David Irwin, president of Raddon. "A majority of customers who participate in a financial education program find value, and in a market that is intensely experience and relationship driven, providing financial education can help institutions to stand out and build depth with their customers. Closing the gap between customer perceptions of their own financial literacy and reality will help them develop the skills to build financial health."
In addition, Raddon indicated that respondents who took part in a financial literacy program before the survey often scored higher on the quiz section. Respondents say they are more likely to bring business to their financial institution if these programs are implemented.
Resources are great—incentives are better
Many financial institutions already have financial education programs in place, but sometimes a blog, resource database, or even video series isn't enough. These are great resources, but consumers often require an incentive, such as prize-linked savings programs. Prize-linked savings accounts are well-suited to credit unions and can help attract new members, assist members in building assets, build loyalty and generate opportunities to cross-sell other relevant products. When used alongside other financial literacy programs, prize-linked savings can also drive positive saving habits.
More and more states are joining the fold when it comes to passing prize-linked savings legislation. In October 2018, California Governor Jerry Brown signed into law a bill that allows financial institutions to offer prize-linked savings accounts in the state. Similarly, following a change in state legislation for the states of Arkansas and Texas, prize-linked savings programs are also available to credit unions and their members in those states. The Cornerstone Credit Union League — the trade association for credit unions in Arkansas, Oklahoma and Texas — and CU Solutions Group — the credit union service organization that manages the Save to Win program — are coordinating efforts to increase credit unions' wallet share and help members build savings through Save to Win.
Save to Win is the nation's largest prize-linked savings program that assists low-to-moderate income members in improving their saving habits and financial knowledge by leveraging the connection between credit unions and their members. The Save to Win program offers members a 12-month share certificate that allows unlimited deposits throughout the year, which qualifies them to win cash prizes monthly and quarterly. Opening the account only requires a $25 deposit, a relatively low barrier to entry that makes it appealing and accessible to consumers with lower incomes. Account holders earn a raffle entry for every $25 deposited in the account, up to a maximum of 10 entries per month.
According to statistics from Save to Win, nearly 10 percent of participants say they joined their credit union solely to take part in the program, 62 percent have never held a CD before and 65 percent say they are considering other products from their credit union. Demographically, program users are evenly split between millennials, Gen X and baby boomers. The majority of users (78 percent) are considered financially vulnerable, with 66 percent unable to cover three months of expenses on their savings. Save to Win offers a great opportunity for credit unions to reach out to members and encourage good saving habits.
Incentive programs can play a vital role in a credit union's financial education programs, as well as introducing members to new products and service they may not otherwise consider.
Talk about a win–win–win
Your credit union is looking to attract new members. Banking customers, especially millennials, are looking to credit unions to help establish good savings habits.
Save to Win is a program that answers the needs of all credit unions and their members in a fun and financially rewarding way. Imagine being able to offer your members the chance to win cash prizes for saving money at your credit union. It's a program where even those who don't win the prizes win by getting into the habit of saving. And your credit union wins by delivering a unique program that helps you further demonstrate the credit union difference.
A proven method to increase share of wallet
The national, award-winning Save to Win program is the largest prize-linked savings program in the country that has the potential to increase membership and share of wallet for credit unions. Among millennial and generation Z customers (particularly ages 18 to 34), participation in this program is rapidly rising, and they now make more than 33 percent of program participants.
To date, Save to Win has awarded more than $2.8 million in prizes to credit union members while encouraging them to save nearly $180 million. There are no fees for members to participate, and the costs for credit unions are nominal. Save to Win is an easy-to-implement program that includes turnkey marketing materials, technology support and product administration.
« Return to "CUSG Blog Corner"