Clarity is the mother of performance.
The best employees, in a credit union and pretty much every other organization in the world, are those who understand their role and how they are supposed to execute it. They're the people whose work contributes toward the common goal of making your credit union great.
With Performance Pro™, you can bring a plan to your credit union that lays out employee expectations and helps your people meet those expectations. Because clarity helps your people and your business.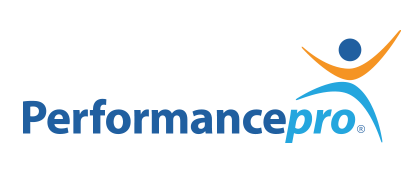 An organization's performance is only as good as its employee performance management.
To get the most out of your employees, they need to feel valued. One of the best ways to demonstrate that value is to set up achievable, performance-based goals that give employees an incentive to work hard while maintaining the overall objective of the company. Because when working properly, employee personal goals should be in line with, and directly feed into, an organization's strategic goals.
That's why it's paramount that employee performance management is well planned, concise and consistent. Tracking performance manually with spreadsheets and word-processing documents is imprecise and difficult to maintain. You need professional-grade software that can efficiently align employee and organizational goals.
You need Performance Pro.
Performance Pro provides credit unions of all sizes with best-in-class performance management technology to improve employee performance and engagement. The system automates and can drastically help simplify the HR department's workload by eliminating repetitive administrative tasks and by streamlining and archiving all interactions between management and employees — focusing on strategic initiatives instead. You'll get the most out of your employees while your credit union continues to stay nimble.
What sets Performance Pro apart?
Performance Pro's easy-to-use system provides secure data hosting, goal libraries and intelligent performance factors that utilize strategic performance management to improve employee output. In addition to insightful dashboards and streamlined workflows, a new collection of HR metrics and reporting tools help credit unions leverage real-time, data-driven talent analytics.
Key Features:
An automated employee performance evaluation process
Customizable, automated email reminders, templates, employment action forms and more
Dashboards, workflows, writing assistants, legal checks, cascading goals and robust reporting
Fully automated to accommodate appraisals and ongoing performance management
140+ defined performance factors with behaviorally anchored rating scales
500+ customizable goals that can be cascaded and aligned with company objectives
350+ customizable evaluation templates based on specific job titles
600+ customizable job descriptions
A comprehensive library of manager resources for guidance on best practices
Performance Pro can benefit credit unions of any size. Whether you're looking to automate and simplify the HR department's workload, or use the system's advanced analytics tools to manage large amounts of internal data and build comparative visual models, Performance Pro can help.