The credit union difference starts with your people.
It's a simple equation: the better the employees you have running your credit union, the better experience your members will have. Your people are the face of your credit union. They are the ones who help close the deal with prospective members and build wallet share with current members.
To attract and retain the best people, you need to provide them with competitive salaries and compensation packages. Compease® gives you the tools you need.
Poor compensation management produces poor employees.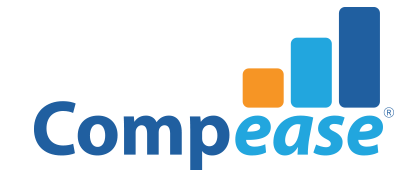 Effective compensation management is closely linked to positive employee performance. Organizations are in competition with one another to acquire and invest in the best possible employees for the most efficient cost.
Good employees are the lifeblood of a healthy organization...so, why handle their compensation without guidance?
Managing salaries without professional help may seem like a way of saving money, but ultimately it ends up being an inefficient process that can negatively affect recruitment and retention.
That's why you need Performance Solutions' ultimate compensation system: Compease.
Compease is a total employee compensation solution that provides employers with the tools, information and consulting needed to manage salary administration with ease and confidence. The system is user-friendly and generates simple-to-absorb reports. We designed Compease to help credit unions ensure their compensation programs are market-competitive and will allow them to attract and retain top talent.
What's so special?
Our Compease system provides more trusted salary data sources (nearly 700 credit unions) than any other compensation software and is the only one to use salary data from CUNA. Our team will build custom systems for any credit union, factoring in individual position responsibilities, location, size and industry.
Key Features:
Job evaluation system – Eight compensable factors allow easy job responsibilities comparisons
Salary grades and ranges – Supports up to 24 salary grades, with extensive salary data specific to industry, size and geographic location
Merit increase planning – Individual merit increase guidelines are developed and projected for the entire organization
Compensation management – Extensive reporting capabilities include compa-ratios and current/projected salaries for individuals
Salary updates – Annual salary data updates ensure your compensation plan remains competitive
Job descriptions – Compease includes proforma job descriptions
Compensation consulting expertise – Customized salary data analysis and plan development by a certified compensation consulting specialist
Onsite system implementation and user training – We come to you
Custom HR Consulting
Our Custom HR Consulting takes an in-depth review of every job description within an organization and compares it to the existing organization chart to ensure comparable positions are paid similar salary ranges. The result is a competitive salary structure, based on market data, that is also internally equitable. In today's hot labor market, this has never been more important to keep valuable employees and attract the best talent.
No matter the size of your credit union, we can leverage leading compensation data to help you compete for top talent with larger organizations, as well as give you confidence that your salary ranges are in line with the market.