Give your members the website they deserve.
Looking to create a stunning website that not only looks great but also functions flawlessly across every device type? Look no further than CUSG Website Design & Hosting, the ultimate resource for your website needs.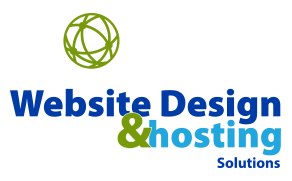 With our mobile-first approach, your website will look amazing whether it's viewed on a phone, tablet, or desktop computer. Our custom designs are tailored specifically to your requirements, ensuring that your website represents your unique brand and stands out from the competition. Plus, our modern UI/UX design guarantees a user-friendly and intuitive browsing experience, making it effortless for visitors and members to find what they're looking for.
At CUSG, we recognize the significance of accessibility. That's why we offer ADA features to make your website compliant and accessible to all individuals. Additionally, our secure hosting services safeguard your website from cyber threats, providing continuous uptime and peace of mind.
But that's not all! Our credit union-centric solutions are designed to meet your unique business objectives and strategic priorities, allowing you to effectively manage your assets and effortlessly engage with members online.
With CUSG Website Design & Hosting, you also gain access to a range of valuable features:
SEO Optimization: We ensure your website is optimized for search engines, helping you rank higher on search engine results pages and attract more organic traffic.
Home/Mobile Banking and LOS Integration: Seamlessly integrate your online platforms for enhanced member service and streamlined operations.
Social Media Integration: Connect your website to your social media platforms, enabling fluid audience engagement across multiple channels.
Analytics: Gain valuable insights into your website's performance and understand your audience better with our comprehensive analytics tools.
If you're seeking a stunning, secure, ADA compliant website that caters to the unique needs of credit unions, CUSG's Web Design and Hosting is the perfect solution for you. Contact us today to take your online presence to new heights.
Meet Some of Our Clients & See Our Work!
CMS Platform Gallery