Do You Know Why Payday Loans Are Used so Much?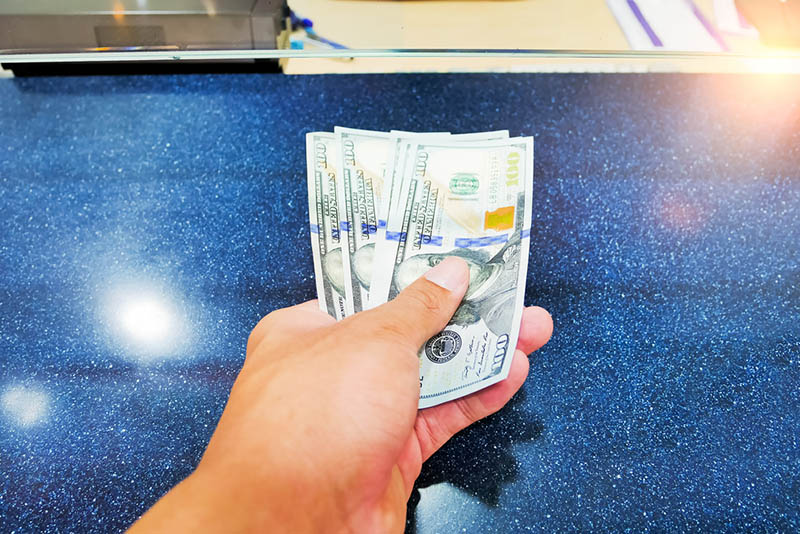 On average, payday loans cost more than 20 times the amount of interest charged by a credit card. Americans currently spend more than $30 billion annually with non-bank, small-dollar lenders. Of this amount, $9 billion is spent entirely on loan fees from payday lenders, which carry annual percentage rates (APR) from 300 to 500 percent or higher.
So why are payday loans so popular if they're such a bad deal? Because they are an easily accessible alternative to traditional loans for consumers with bad credit. The un- and underbanked don't have—or don't think they have—any better options. And, unfortunately, they often become trapped in a debt cycle due to high interest rates and expensive "rollover" fees to extend the loan.
Who needs a short-term loan?
The consumers that fall prey to payday lending are also often among the most financially vulnerable. According to the most recent statistics from the FDIC, there are roughly 8.4 million unbanked households in the United States and 24.2 million underbanked households.
In the 2017 National Survey of Unbanked and Underbanked Households, the report finds that 14 percent of unbanked households say they have credit or ID problems that dissuade them from having a bank account. Over 13 percent of unbanked households say that traditional financial institutions do not offer the products or services they need. These people then turn to alternative financial services, such as payday lenders, rent-to-own services, check cashing, pawnshops, and similar businesses in order to overcome emergency or short-term financial problems.
For many Americans struggling to keep on top of bills between pay periods, payday lending can be an attractive option. The ease of access, quick approval, and lack of a credit check means that payday loans serve as a fast solution to unexpected problems. However, many borrowers also use payday loans to keep up with long-term issues. According to previous studies by Pew Charitable Trust, the majority (69 percent) of payday loan borrowers apply those funds toward recurring expenses.
Using data from Pew, we can construct a basic profile of the most common type of borrower. Payday lenders are already very adept at targeting people that fit this profile.
Payday lending loan usage by demographics
Age 25–29

Consumers aged 25–29 are the most likely to borrow from payday lenders, with those over the age of 70 being the least likely.

No four-year degree

85 percent do not have a four-year college degree.

Minority

African Americans are more than twice as likely to take a payday loan as people of other ethnicities.

Disabled or unemployed

12 percent of disabled Americans and 10 percent of unemployed Americans have used a payday loan, compared to only six percent of employed Americans.

Income $15,000–$25,000

Generally, lower income earners are more likely to use payday loans, with use peaking at the $15,000 to $25,000 per year range and gradually decreasing as income rises.
58 percent of borrowers find it difficult to meet their monthly expenses.

Renter

Renters are more than twice as likely to use payday loans as homeowners.

Parent

Those with children are more likely to borrow.

Separated or divorced

Those who are separated or divorced are more likely to borrow than married or single individuals.

The average payday loan borrower is in debt for five months/year, spending an average of $520 in fees to borrow $375.

69 percent of borrowers use the loan for recurring expenses
16 percent for unexpected emergencies
8 percent for something special/gift
Credit unions can now be the consumer-friendly alternative option
According to a 2018 CNBC survey, about 11 percent of Americans say they've taken out a payday loan in 2016 or 2017. Many of these borrowers have struggled to remove themselves from the payday lending debt cycle, and increasingly, many are wondering why banks and credit unions are not offering more consumer-friendly, small-dollar loans.
Credit unions want to help their members who are suffering from debt to payday lenders. However, until relatively recently, the regulations for small-dollar lending were muddled.
In 2017, the Consumer Financial Protection Bureau finalized its payday lending rule, also expanding the market to traditional financial institutions. Now credit unions need to understand who in their membership and community could benefit from a short-term, small-dollar loan and how to get them what they need.
Next, it's time to investigate does-it-all platforms that will serve those members' needs and make the credit union more accessible to other community members who need the same loan-type service.
The QCash platform delivers lightning-fast loan approval to members, right on their smartphones, from you, their trusted credit union. The underwriting process is kept member centric—lending decisions are based on the member–credit union relationship with parameters set by you.
QCash is a mutually beneficial solution for both members and your credit union. It offers a fast, easy, affordable, and trustworthy short-term loan solution to your members across the economic spectrum. It also gives your credit union a crucial way to enhance and broaden your influence in members' lives.
« Return to "CUSG Blog Corner"