Continuous Performance Management is Disrupting HR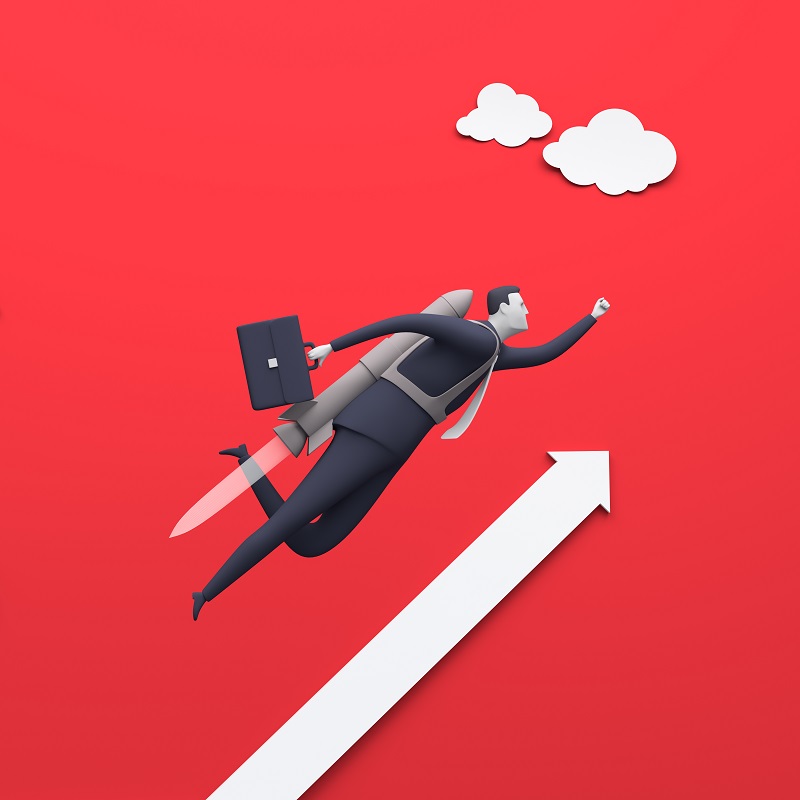 Continuous performance management remains a top disruptive trend in HR, although organizations are now moving past considering the concept to actual implementation.
According to the professional service network Deloitte, 79 percent of executives rate the redesign of performance management as a high priority and 90 percent of companies that have undergone redesigns see direct improvements in engagement.
Here are some of the benefits continuous performance management has to offer:
Enhanced communication
Moving performance management from the traditional system of annual reviews to more consistent feedback and goal setting can improve collaboration and communication between managers and their direct reports. Issues or concerns that pop up throughout the year are addressed in the moment, rather than waiting for the next evaluation. Continuous feedback also allows employers to more effectively identify and fill skill gaps, even as employees are gaining new skills.
Engaged employees
Surveys found that employees want to feel like they are progressing in their career, regardless of titles or responsibilities. This is especially true of millennials, who crave development and confirmation they are at least on the right track. The old model of static interaction is not going to cut it with the new generation of workers.
Things to implement:
One-on-one meetings
Objective setting
Informal weekly feedback
Quarterly reviews
Hold stakeholder discussions
One of HR's first steps when considering a move to continuous performance management is to identify and discuss the move with key stakeholders. Before making any process changes, companies must have stakeholder discussions — at all levels of the organization — to determine whether their culture and infrastructure are ready to support any large overhauls.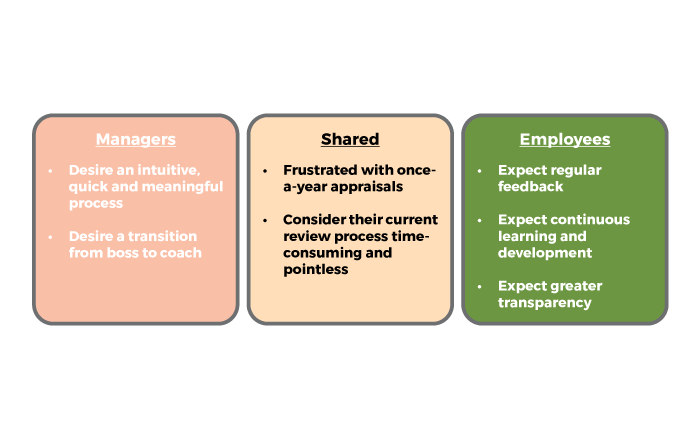 This vetting includes gauging the extent to which changes can be made. When ripeness for these positive changes is identified, the organization should collaborate with existing software partners to determine the most efficient strategy for re-configuring the program application and onboarding additional features.
Ensure access to the right tools
Having incompatible or non-intuitive software will hamper the transition to continuous performance management.
What HR needs:
A system for multidirectional feedback
A system to track discussions, feedback and one-on-one activity
A system for pulse feedback and coaching
A system for learning and personal development
Changing how performance management works can be a project of titanic proportions. HR needs a system that allows for easy progress tracking, provides continuous feedback and also integrates analytics. It's a system that works together or not at all. This shouldn't dissuade HR teams from pursuing it, instead it should motivate them to pursue 100% buy-in from all levels of management and stakeholders.
« Return to "CUSG Blog Corner"