Consumer Appetites in Mobile Innovation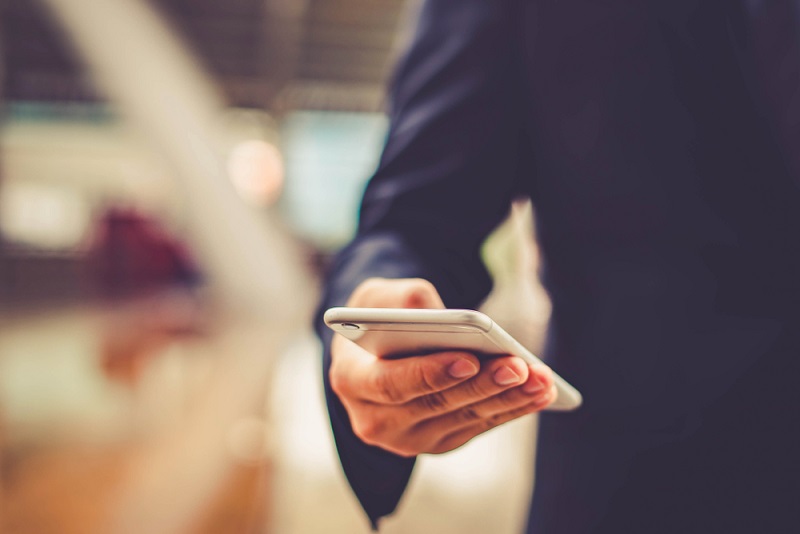 Consumers have more choices today than ever before. Whether it's choosing where to shop, where to eat or where to bank, the modern consumer has no lack of options. In a consumer-driven environment, knowing how to anticipate and provide what they want is paramount for credit unions. Competitors, such as fintech companies, are establishing their brands by seizing on areas that traditional financial institutions are slow to move into, and big tech companies are now doing the same thing.
The idea of tech giants like Amazon and Google moving into the financial services field may seem like a boogeyman to financial institutions. However, the fact is that tech giants have been investing in financial products for years. Beyond Amazon Cash and Google Wallet, tech companies are primed for major disruptions to the US financial services sector. Globally, this disruption has already begun.
China's massive e-commerce conglomerate, Alibaba, now holds the world's largest money-market fund with more than 400 million users. Yet money-market funds are only one part of Alibaba affiliate Ant Financial's success. The other is mobile payments, as Ant Financial is now ranked as the ninth-largest internet company in the world. The affiliate grew from humble origins out of Alibaba's digital payments system Alipay but quickly dominated China's financial services landscape with three divisions — the money market fund, a private credit platform, and e-commerce and mobile payments. Mobile payments have gained a solid foothold in China, and Alipay now claims more than 870 million customers, with a third of those outside China.
This is merely one example, albeit a big one, of the disruption that a tech giant could have in financial services. Credit unions need to ensure their technology is not only robust but also convenient and easy to use.
Consumer appetites are changing
It's common for website developers to repeat the mantra of "mobile-first design," but it seems that concept is finally being applied to financial services as well. Consumers continue to value branches and human interaction, and an omnichannel approach in general, but if there is a clear standout, it's mobile. According to PwC's 2018 Digital Banking Consumer Survey, preferences have made a significant shift in the last year:
Analysts have also found that mobile-dominant users show greater loyalty than desktop-dominant users—when their needs and wants are met. After all, an app staying on a user's smartphone home screen is much more visible than bookmarking a website. According to S&P Market Intelligence, consumers also access mobile banking apps quite frequently, with more than 75 percent opening up the app more than once per week.
Another study conducted by Citi in 2018 found that banking apps are the third most-used app for most adults, with 31 percent of survey takers indicating they use banking apps more than any other app on their phone. Social media apps still enjoy the top ranking by a wide margin (55 percent), with weather apps following behind in second (33 percent).
Key features of a banking app for consumers still include basic functions such as checking an account balance, reviewing transactions and transferring money, but consumers are also increasingly interested in new security features such as biometrics, the ability to turn off a card through their app, or viewing account balances without having to go through a time-consuming login process.
Additionally, payments are a key challenge for banks, especially when keeping up with fintech firms. In a study by ING International, US consumers were among the most likely to go beyond their primary bank or credit union for money services. US consumers also have a high preference for using money-transferring services and peer-to-peer payments outside of their primary financial institution.
Consumers, especially millennials but also older generations as well, value the time they save by using a mobile app over going to a physical branch or even using their desktop computer. According to the Citi survey, respondents say they save on average 45 minutes a month using a mobile app as opposed to other venues. The majority (75 percent) of respondents do mobile banking at home on the couch, 47 percent while in bed, and 36 percent while at work. Mobile banking is so convenient and fast that 19 percent of millennials report checking their finances while on a date.
Capitalizing on convenience is driving innovation in mobile financial services. More than just streamlining login processes, banks and credit unions are interested in widening the scope of what their banking app includes to meet consumers' changing habits and desires. Financial institutions like smaller credit unions can still keep up with these evolutions by being prepared to update their mobile offerings when new trends crop up. This positions the credit union as a "fast follower" and helps bridge the gap.
« Return to "CUSG Blog Corner"