Are You Ready to Adopt a Continuous Performance Management System?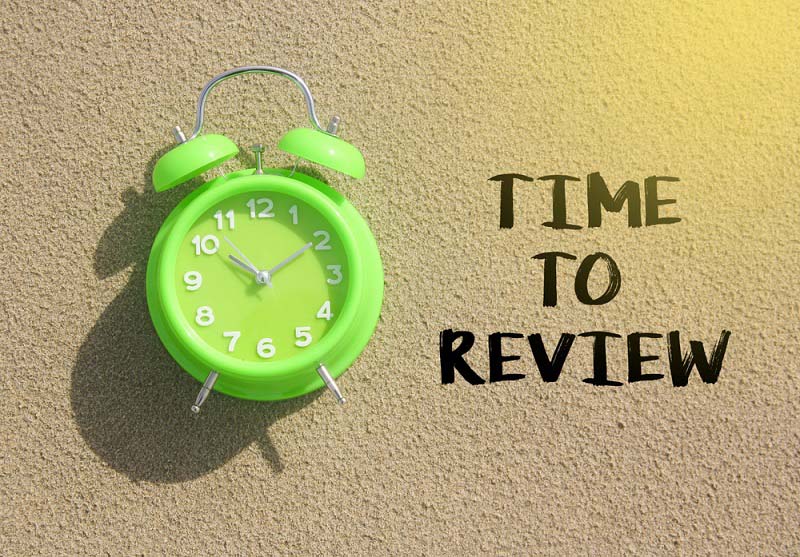 Improving the performance management process has been top of mind for HR professionals in recent years. Many organizations are now rolling out new methods and tactics that put employee engagement at the forefront, with processes taking a back seat. The most popular trend continues to be a push towards continuous performance management and the abandonment of long-held norms, such as the annual appraisal. According to Deloitte's 2017 Global Human Capital Trends report, more than 70 percent of companies say they are designing their system around continuous performance management practices. Similarly, a separate 2018 survey by Forrester found that 79 percent of companies promote continuous performance management.
What is continuous performance management (CPM)?
Performance management becomes an ongoing process favorable to ad-hoc meetings or check-ins rather than once-a-year appraisals
The integration of real-time feedback, coaching and development systems into the performance management process
Dynamic goals as opposed to static goals
What are the benefits of continuous performance management?
Allows for more employee feedback and promotes two-way conversations, increasing employee engagement and empowerment
Dynamic goal building and evaluation, allowing managers to identify and resolve issues as they occur
Simplifies and expedites processes, turning dreaded appraisals into coaching and development tools
The shift to continuous performance management is a philosophical one and is based on the belief that good, frequent communication will result in a more efficient performance management process. To that end, many organizations are taking a closer look at building on existing communication channels or adopting new ones — especially when they are enabled by technology to do so.
Make the process simple
The most effective systems also tend to be simple. According to Deloitte's research, 96 percent of organizations working on improving their performance management process are also working towards making it simpler and easier to understand. There is a particular emphasis in cutting down on the bureaucratic nature of performance management and creating a system that is easier to put into practice, use and iterate on.
Historically, performance management can be a source of frustration for employees. Common complaints include employees seeing evaluations as a "waste of time," "unfair" and "one sided." In a recent survey from the management consulting firm McKinsey, 54 percent of respondents said that performance management does not have a positive effect on overall performance. This explains the need for change, and the most common changes organizations have made are to simplify ratings, simplify the review process and separate performance and compensation conversations.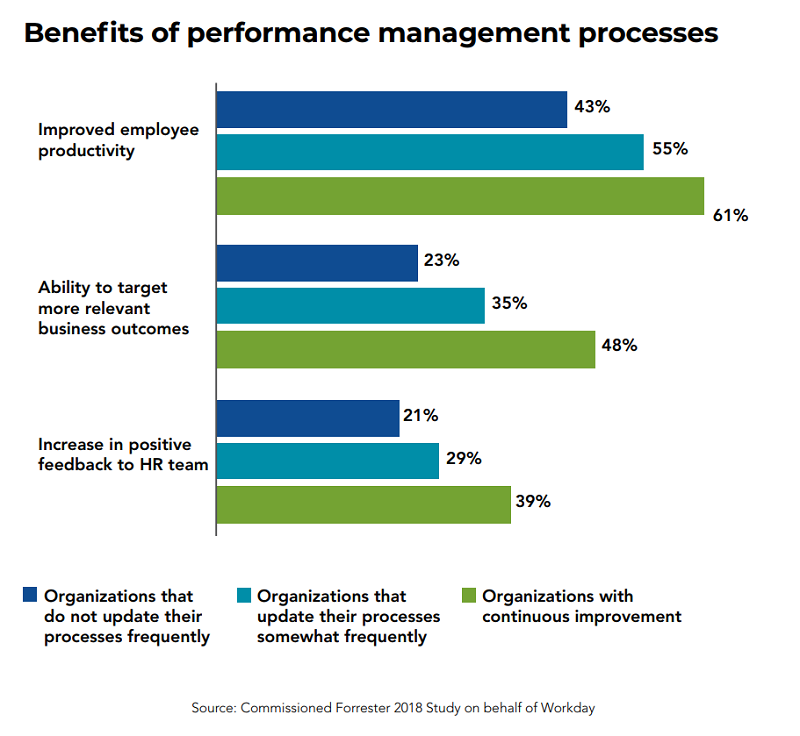 Intending to create a simple process may sound like an easy proposition, but it can sometimes be difficult to put into practice. The problem with switching over to an informal, ad-hoc process is that is still requires structure. Change begins with buy-in from decision makers, but it must also be clearly communicated to all employees and managers. Appropriate training sessions should be scheduled, especially in preparing managers for something they might not be familiar with.
Organizations should look at what peers are doing and what is working for them, especially when it comes to implementation

Large companies like Adobe, IBM, General Electric and Patagonia have all undergone significant changes towards continuous performance management, but so have credit unions.
Take a look at Adobe, a pioneer when it comes to CPM:

Written goals at the beginning of the year that are revised regularly
Quarterly goal-setting meetings, but employee could request more
Ongoing feedback throughout the year
No restrictive time limits or deadlines
Implementation ran into global legal barriers
Adobe carried out training sessions and one-on-one discussions, changed the software they used
After implementation, 70–80 percent of employees feel aligned on expectations and that their managers are open to feedback
Voluntary turnover decreased by 30 percent


Training for coaches, not managers

Performance management as a continuous process allows a more hands-on approach to management, specifically revolving around coaching and employee development. Performance feedback is geared much more towards how employees can improve and grow within the organization, rather than a fault-hunting expedition focused on failures.
To take advantage of this, organizations thinking of changing to a CPM model should think about organizing training for managers that emphasizes coaching rather than just evaluation.


Change processes to fit organizational goals

Just as informal performance conversations still need structure, they also need to align with the organization's strategic goals. What is the end goal of implementing CPM?
With CPM there is transition from performance as an individual to performance as a team. Organizations are moving towards making goals more transparent as well as improving on the channels used to share and collaborate on goals, especially with an eye towards mobile applications.
A CPM system creates top-down alignment between personal goals and the objectives of a credit union's strategic plan and should therefore be a leading priority for credit unions looking to fully embrace increased employee engagement as a key to company growth.
« Return to "CUSG Blog Corner"