Content, Tools, and Channels to Capture Consumer Attention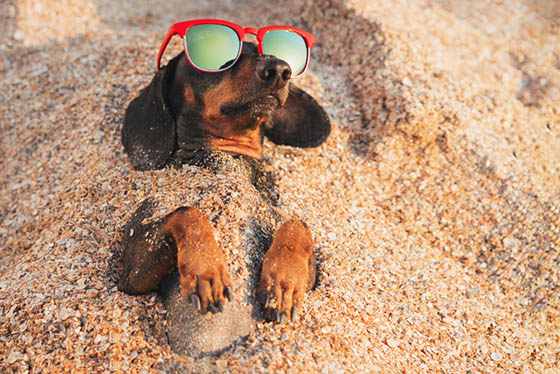 Video, above and beyond all other forms of content, has an immense draw. Merely putting the word "video" in an email subject line has shown to boost open rates by 19% and clickthrough rates by 67%, according to a recent study by Syndacast. Including a video on a landing page can increase conversion by 80%.
Most importantly, video performs well with all age groups but especially with millennials. YouTube alone reaches more people in the 18–34 age bracket than any cable network. Viewers collectively watch more than a billion hours of video every day. Additionally, 43% of consumers want to see more video content from brands and 52% of marketing professionals see video content as delivering the strongest ROI.
In addition, viewers are 64% to 85% more likely to make a purchase after watching a product video. Nearly 50% of people search for videos related to a product or service before visiting a store. Marketers who use video grow revenue 49% faster than non-video users.
It's more than just numbers: video can also allow organizations flexibility in how they market to their customers, build their brand, and even conduct customer service or community outreach. Videos are a natural platform for storytelling and can help to humanize companies. Credit unions recognize this and have been experimenting with great success in digital signage, lobby videos, YouTube ads, and even videos served right at the gas pump with GSTV.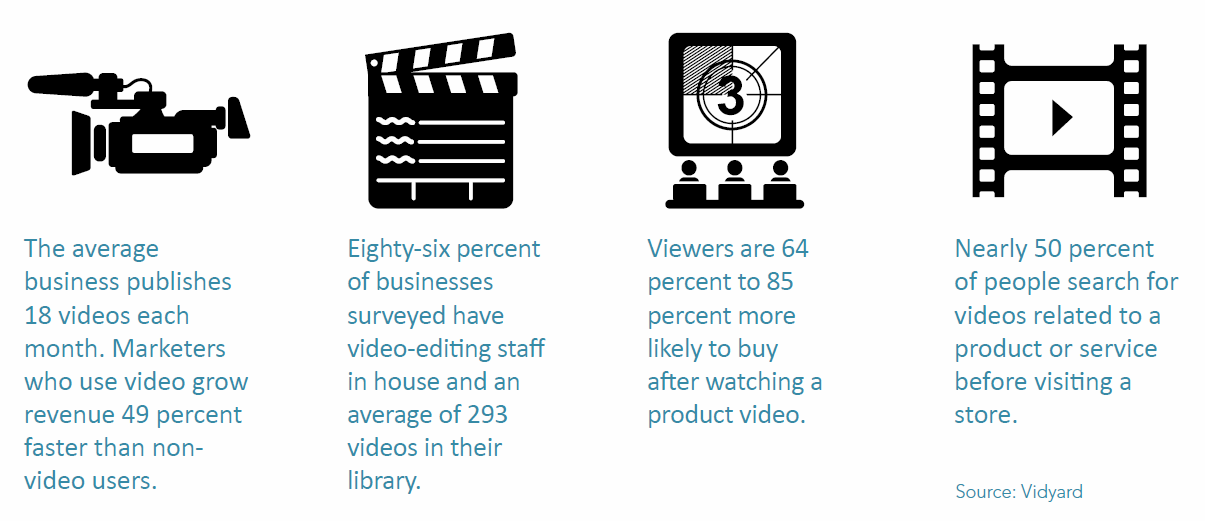 Many financial institutions are using videos for education and product promotion, but they should also consider how videos can support storytelling and branding. With the visual-first nature of many websites and mobile apps, a video may be the first and most lasting impression consumers have of a brand. Research by HubSpot found that 54% of consumers want to see more video content from their brands and 43% say that video content is the most memorable. Demand for video content is there; credit unions just need to tap into it.
High-quality content is impossible to ignore
Ever wonder who thought it was a good idea to put those one-minute-long ads on YouTube? Or perhaps a 2,000-word blog piece? The simple reasoning behind longer content is that quality wins, and if your content is engaging enough, you can beat the odds.
Sometimes, creative and talented marketing teams can even convince the world that marketing is art. In truth, it can be. In 2013, the chain restaurant Chipotle released "The Scarecrow." One part short animated film and one part iOS mobile game, The Scarecrow was meant to spread Chipotle's motto of "Cultivate a Better World." In truth, what it did was draw attention to Chipotle's branding as having high ethical standards and a new model for the fast, casual dining concept.
Brands like Old Spice have specialized in marketing to millennials, and this is best seen in the deodorant brand's early campaign on Imgur, which was at the time a nascent image-sharing site originally popular with the online community of Reddit. Posting a smattering of comedic images and GIFs, Old Spice achieved something quite unique: an intrusive ad experience that users appreciated.
"I never thought I'd find myself saying this, but this is the kind of shameless ad posting I can get behind. #teamtimber," wrote one Imgur user.
The Old Spice ads weren't just ads, they were hilarious, bite-sized pieces of content—and that, the internet can get behind.
Sometimes the best way to capture a consumer's attention is to make sure they have few distractions. For example, at the gas pump. Many drivers don't engage in another form of distraction because there isn't enough time to do anything of value. By the time a consumer pulls out their phone and starts loading a webpage, app, or video, they're almost half done with pumping gas. So GSTV has cornered this untapped market with video content right at the pump.
Old channels are still important, but think about new tools and strategies such as geo-fencing
Mobile video is something marketers should be paying attention to. Smartphones are more readily available and accessible to the average consumer than any other device. Not only that, but viewing a video on a smartphone, as opposed to on a television or even tablet, increases the chance of a distraction-free experience. According to the study by Google and Ipsos, 98% of millennials watch at least one video on their smartphone every day, compared to 81% using their television or 56% viewing a video on their computer.
Financial institutions are taking a closer look at geofencing and all that it offers. Geofencing can be a powerful tool for member engagement, promotional messaging, loyalty building, and so much more. Perhaps one of the most useful functions of geofencing is what it can teach financial institutions about their consumers' habits. Where are members going after they visit a branch? When are branches seeing the most foot traffic and how long does the average visit last? All this information could influence how a credit union decides to, for example, partner with nearby businesses to offer cross-promotional discounts, or when to send out messaging.
With location-based targeting, GSTV drives increased foot traffic to a brand's nearby physical locations, including local branches for credit unions. In one case study, GSTV promoted an everyday value deal from a restaurant chain on gas station screens in the Detroit area. The study found that 38.8% of GSTV impressions were followed by a visit to the brand's stores within four days of exposure.
What else GSTV has to offer
GSTV is the largest and most sophisticated national video network reaching on-the-go consumers at the pump, delivering the hard-to-reach, active consumer to credit unions. GSTV reaches millions of viewers every month at the nation's leading gas retailers across the United States, ensuring a distraction-free and engaging environment.
Metrics GSTV clients have to share:
79% increase in brand awareness
69% increase in positive opinion
38% increase in intent to apply for a card
78% likelihood to use a credit card for gas
2X higher ad recall than TV
GSTV is the best value for credit unions looking for an effective and affordable way to drive local awareness.
« Return to "CUSG Blog Corner"