Keep content relevant, short, iterative and engaging
As the saying goes, content is king. It seems this trend will continue this way for some time, as marketers notice ongoing impact on building awareness, increased customer engagement, as well as lead quantity and quality. However, the rise in demand from consumers eager for digital content also means that content marketing will become more competitive than ever. To stand out, marketers would do well to keep an eye on having a varied content mix, responding to shifts in customer attitudes and demands, and establishing solid, data-driven metrics that allow marketing teams to map customer behaviors and impact.
On the agenda is the growing focus on changing up the old format. Blogs and social media remain the mainstay for many organizations, especially financial institutions, but innovators are looking toward channels that emphasize visual language, such as interactive content, live streaming, virtual reality, etc. In short, anything that is fast, iterative, engaging, and relevant.
Content marketing is about to get very competitive, and in a world where your rivals may have much bigger budgets and larger marketing teams, you'll need to stand out. Effective marketing can't be done without a proper strategy, but you don't necessarily need a detailed plan for every piece of content you put out. On-the-fly content is a great way to stop wasting time and seize your audience.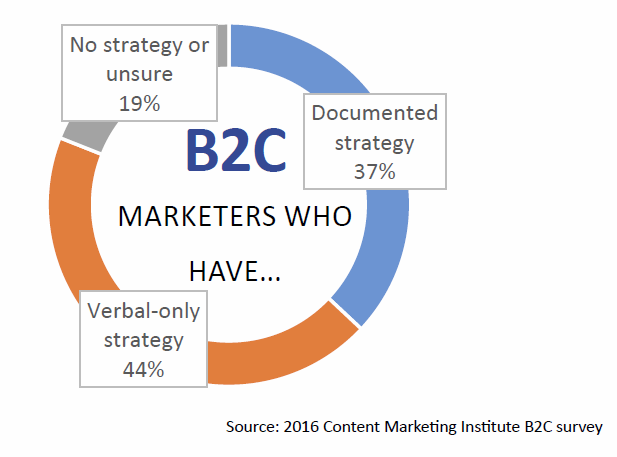 There is no longer a focus on large-scale content pieces that require an abundance of both time and effort. Instead, marketers have shifted to content that is relevant, short, iterative, and engaging. The key word may be short. In a world where information is cheap and easily shared, the consumer attention span is limited. If your content doesn't immediately hook them, you'll lose them. Content teams can no longer spend days or weeks crafting content that they believe will produce a viral hit, only to receive mediocre metrics in response.
Instead, consider publishing higher-quality content on a consistent schedule, one that focuses on on-the-fly content, whether it be short video vignettes or native content on social media. A good content team should not only respond to events as they happen, but anticipate the same events and prepare for them.
« Return to "SEO & Technology Corner"