Imagine. Plan. Execute.
Every business invests time and money into planning but that effort can be stressful and tedious. A strategic plan usually involves multiple team members who try to determine best practices while sifting through endless data, all in the attempt to maintain efficient progress reporting, create winning presentations and ensure accountability for various goals. Identifying – let alone monitoring — the plan's key priorities, goals and action items can be a full-time job. But what else can credit unions do?
Planning Pro is the answer to all your planning needs. Board, management and staff planning becomes a breeze. How? Planning Pro allows you to create your strategic plan as a living document, where you can create and automatically update presentations, use call report data to bring the right questions to the table, compare data with peer credit union groups, survey your employees and more — all while enjoying a simple, intuitive-user experience.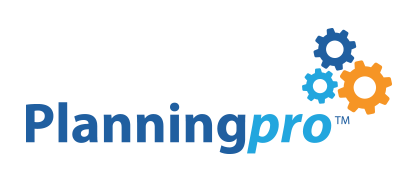 An annual burden.
There are few things as critical to your credit union's success (and your CAMELS rating) as your strategic plan. But strategic planning is a complex and exhaustive undertaking that involves everyone. It almost always requires several types of software for spreadsheets, documents and presentations. Research, surveys, competitive analysis…a tremendous amount of time is spent on developing, maintaining and updating a credit union's strategic plan.
But what if there is another way?
Planning Pro is an all-in-one tool that handles all your strategic board, management and staff planning in an automated process. It even generates your presentation from the data you plug in as you go! Need to survey your employees along the way? No problem, that capability is built-in, as are other key tools, like accountability tracking and progress reports. Better yet, Planning Pro helps you see that your goals and achievements are on par with your peers using comparative data from call reports.
Get rid of the clutter.
Instead of juggling numerous pieces of software, putting in late hours using company time and resources, and often still paying for outside consulting, you can streamline the entire process using Planning Pro's simple and efficient system. When you're satisfied with your strategic plan, you can export an automatically generated presentation (customized with your own branding) as a PDF or PowerPoint. It's that simple!
Key Features:
Design and update your strategic plan with multiple team members, using a single tool
Monitor team member progress on key priorities, goals, action items and more
Create and update presentations automatically
Create your own surveys any time
Best practice tools ensure that nothing falls through the cracks
Planning Pro takes the hassle, stress and tedium out of strategic planning and gives you confidence in board meetings